I managed to get five more buildings painted up during March, for the Battlefield game, for Salute. Slightly less visually exciting, but nevertheless just as important, was finalising the rules - Bad AR:SE - for the game. these rules will be available, free to download, from this blog, after Salute on 16th April - all I would ask is, that you make a small donation to The Combat Stress Charity (via myJustGiving page), if you like them.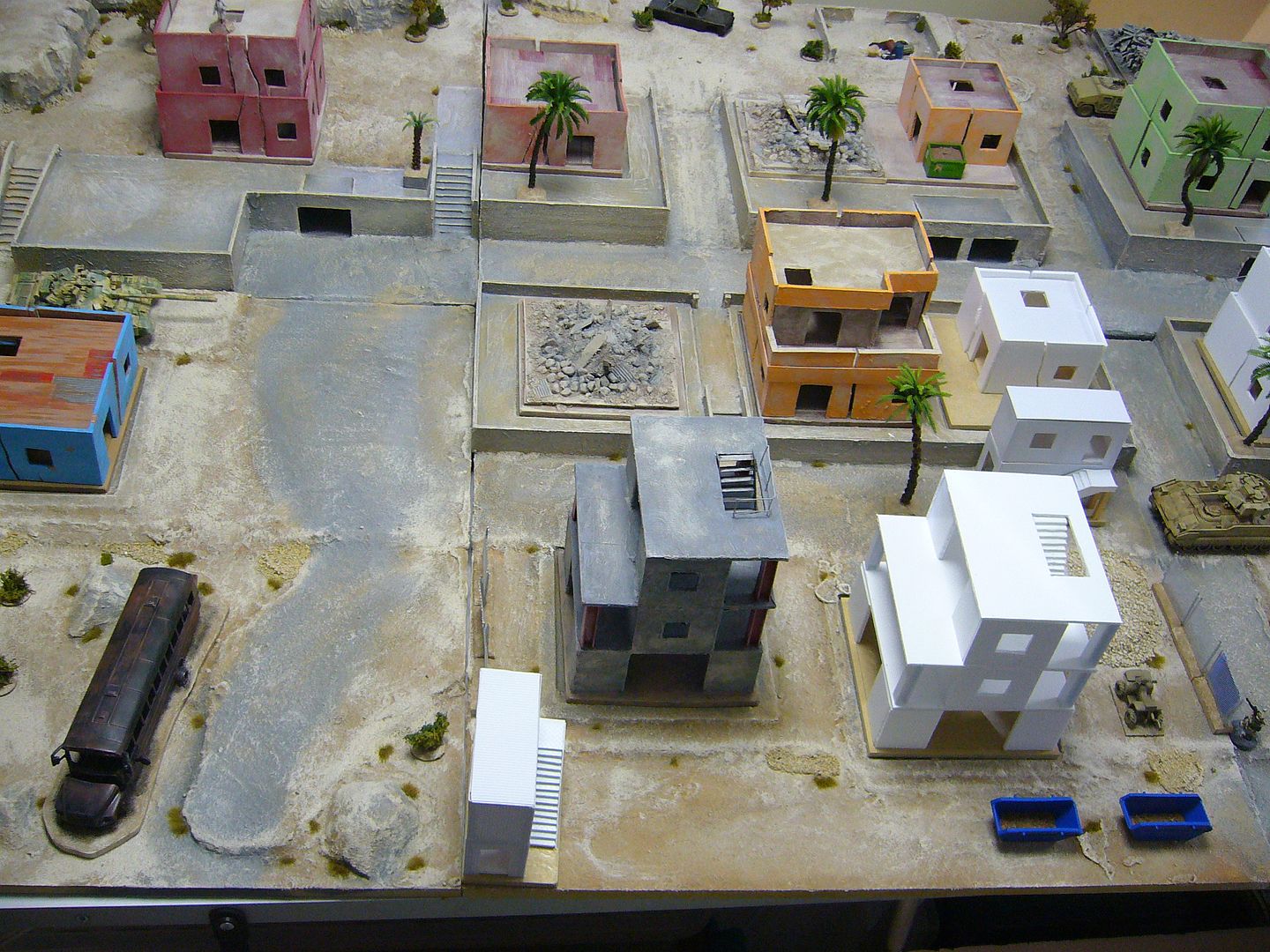 I've also sent the transitional masters of the Temptress miniature, along with the generic greens, to Griffin to get a mould made up - hopefully I should have some castings, in the next few weeks, so that I can move on the Galactica/Aliens projects.
I was also taken aback, by the number of hits, after my Battlefield project found its way, onto Kotaku.com - 28,500 so far, and counting. Clearly most will be online gamers, as opposed to tabletop wargamers, but its always an eyeopener to see how much attention a simple project like this can recieve. Since then, I believe, its also been featured on the official Battlefield Twitter, so no pressure there then.....