Had a bit of a rush of blood this weekend, and finished off the rest of the bus transport for my Yorkist Front force, along with a few other bits and bobs.
Group shot of the assembled motor pool.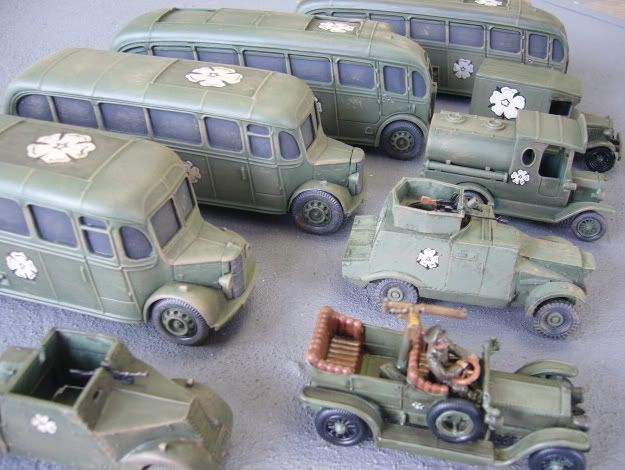 The Beaverette is from Stronghold, the Morris Armoured Car is from BEF Miniatures. All 4 buses (a combo of AEC Regals and OB Bedfords) are Corgis 1:50. The two vans in the top right-hand corner of the photo, and the Rolls-Royce, are all diecasts, Lledo or similar.