As part of the Very British Civil War Project, i've been assembling a motorpool of vehicles, to transport my forces. In keeping with the nature of the "period", I have tried to combine a selection of military and civilian vehicles, so of which will have been hastily converted.
The Bus below, is a 1/50th AEC Regal, the Armoured car is a Morris CS9 (Chieftain Models), and the Motorcycle is from Great War Miniatures, with a Lewis Gun strapped to the handlebars. The latter is the first of my SBS - Special Bike Squadron, an ill-thought out, slightly impractical unit, which is IMHO in keeping with the character of almost Dad's Army approach of hastily-formed bodies of troops, in the dark days of 1938...
The emblem, on the side of the vehicles, is the White Rose of the Yorkist Front (my fictional force).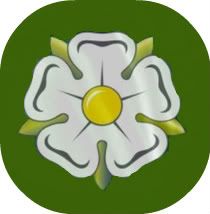 Future additions will include more buses, tanks, and hopefully some cycle troops....